(1) Cherry Sweater*. $24.99
A great little sweater, white with crocheted cherries, embellished with pink ribbon. Measurements (measured flat): 42 inches. The model is size 6. This auction is for the sweater ONLY.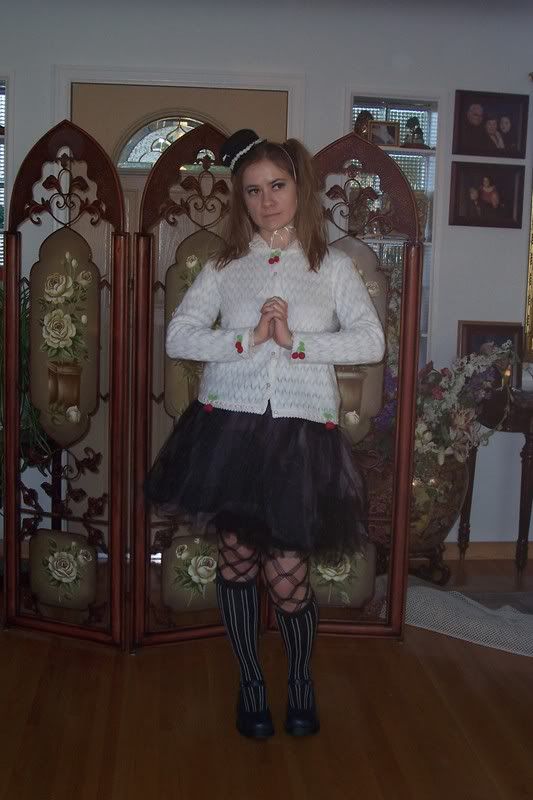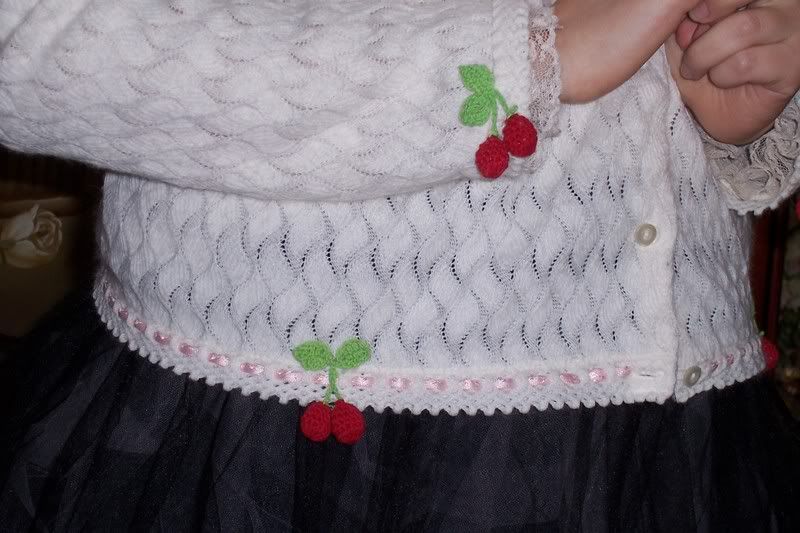 (2) A white blouse reconstructed with pink rose buttons, pink and white lace. Size M. One of a kind. Asking price is $9.99 (plus shipping charges).
(3) A lovely black high neck top with mutton sleaves. Decorated with venice and regular lace. Some of the pics were lightened to show detail. Zips up the back. Plus size (fits 2-4X). Measurements are available upon request. $40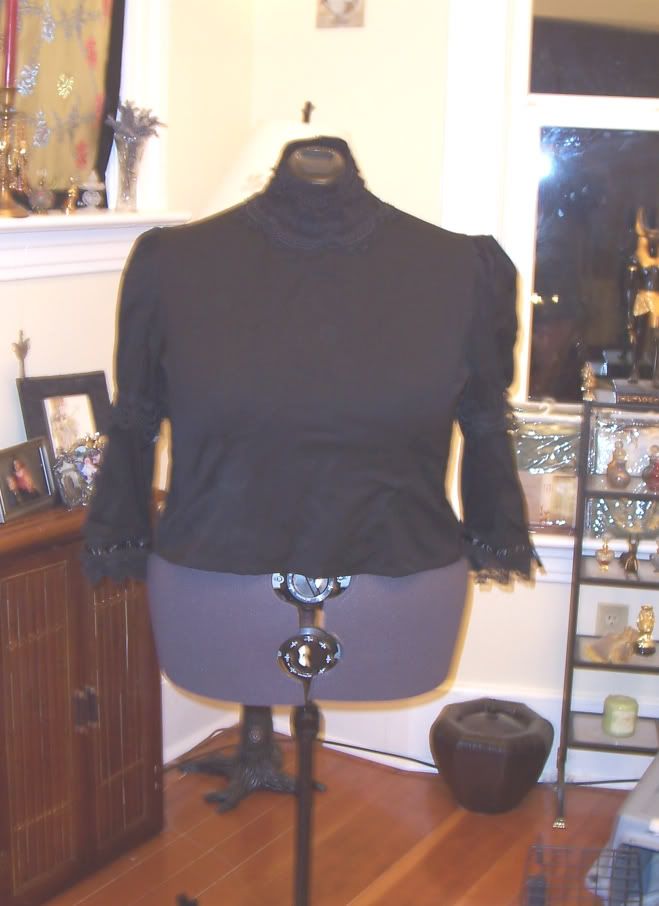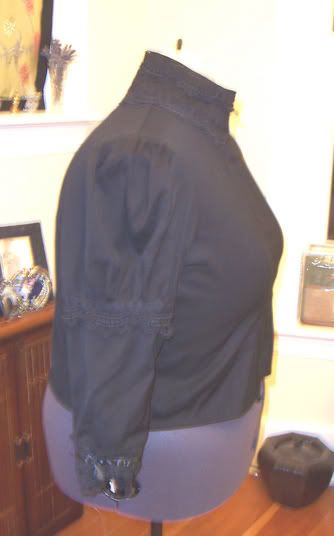 (4) A lovely blue top with white polka-dots and details. Plus size (1X). $15